Auto Glass Repair in Concordia, KS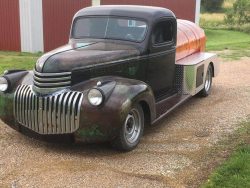 Jackson's Glass Shop offers more than just commercial and residential glass repair in Concordia, Huscher, Rice, Yuma, and Cloud County, KS. We're also the authority on automotive glass services, including windshield repair and replacement. Some of the auto glass repair services we offer include:

Door and rear glass

Damage to your door glass or back glass needs to be repaired before you can roll down your window or roll down the road give us a call for replacement of these & restore the integrity & safety to your vehicle.

Mirrors

Mirrors are essential for safe driving. If yours are cracked or missing, give us a call for a replacement that keeps you safe and aware out on the road. We can replace most mirror glass for most makes and models

Rock Chip Repair

Chips or stars in your windshield usually occur when a small rock or other object hits the glass. Our repair process restores the strength & integrity to your windshield.

Windshield Repair

Windshield damage can occur at any time. A hailstorm can blow through, just as easily as a truck can kick up a stone on the interstate. Whatever caused the crack or chip in your windshield, we can fix it. Call us to get your free estimate on windshield replacements and schedule your service. The next time you hit the road, it'll be behind fresh, clear glass.

There's glass surrounding you when you're in your car. Make sure it's free of cracks and chips, and unobstructed so you can see what's going on around you. Contact us today at 785-243-7382 to learn more about the auto glass repair services we offer or to schedule a free estimate or windshield replacement appointment.